Podcasts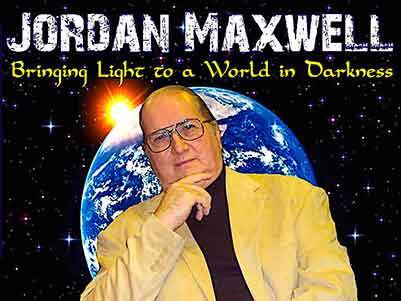 CLICK BELOW to JOIN the:
LISTEN to Jordan discuss his Research Society HERE.
To HEAR what is HAPPENING NOW
to the U.S.A. and the WORLD
CLICK BELOW:
LISTEN!
---
Saturday, 26-September-2015
JOIN NEW Research Website
Length: 09 minutes, 23 seconds
This NEW RESEARCH SOCIETY WEBSITE is where Jordan Maxwell will be putting all of his controversial research materials, which includes audio, video, documents, research articles, pictures, links, etc. If you\'re really interested in the world of hidden knowledge, you have it all here in one place. All for a one-time $30 donation for a Lifetime Membership. CLICK HERE TO JOIN.
---
Saturday, 03-January-2015
Astro-Philosophy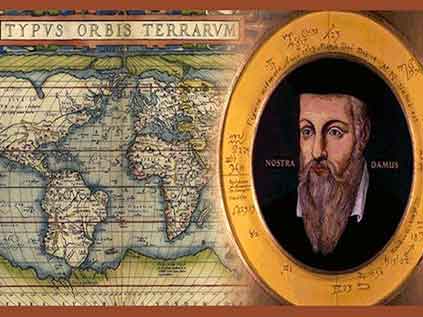 Length: 01 hours, 50 minutes, 39 seconds
"They must find it difficult, those who have taken authority as the truth, rather than truth as the authority." — Jordan Maxwell quoting GERALD MASSEY
Jordan discusses Astrology, NOSTRADAMUS, the unique way NOSTRADAMUS did Astrology, and Astro-Philosophy.
God is out there. It seems throughout time, the elite and world rulers have always used Astrology and still do. God's rule is written in the stars.
Nostradamus' theory, that signs of the Zodiac are not accurate enough... The actual constellations in the sky, which can be seen by the eye, differ from astrological signs, which cannot be seen by the eye. Due to the precession of the equinoxes, the astrological signs do not align with the constellations. What happens when two people are born at the same time, but one is born in the northern hemisphere, and the other in the southern hemisphere?
The Greeks took the stars out of Astrology. The Greek ruling elite implemented a sign-based Astrology into farming and everyday life for the lower classes. Knowledge of constellation-based Astrology was esoterica for the initiated.
Jordan explains how Nostradamus' astrology shapes who we are. Jordan's head and tail of the Dragon are discussed.
---
Get Jordan Maxwell's
NEW!!! online videos.
Get immediate access.
Watch and listen on
your computer or device now:
CLICK Here.

1. COSMOCRATS: AND THEIR INSIDIOUS INFLUENCE
2. REVEALING AN ANCIENT MYSTERY
jordanmaxwellvideos.com
PUBLIC SERVICE ANNOUNCEMENT
Jordan Maxwell RECEIVES NO MONEY SENT TO:
jordanmaxwellvideos.com
On that website there are PayPal links on pages for "Research Society" and "Jordan Maxwell Show." Jordan Maxwell RECEIVES NO MONEY SENT to jordanmaxwellvideos.com. That money goes to someone called "Alex Black," once affiliated with Jordan, taking money in Jordan Maxwell's name. Jordan receives nothing from "Alex Black" for use of Jordan's name, image, and work.

This website you are on now, jordanmaxwellshow.com, is Jordan's website, and donations made here go immediately and directly to Jordan. The same applies to jordanmaxwellresearch.is. Watch and listen to this video by Jordan, who explains and shows to the public these websites ARE Jordan Maxwell's:
Help Support Jordan Below
If you want to help Jordan continue his work, please donate here:
or donate bitcoins:
Jordan talks about his Research Society
Jordan outlines a very important overview of his work on Art Bell's DREAMLAND — 19-March-1995
Jordan in his own words
2004 Maverick Award — Jordan Maxwell
More Videos From Jordan Maxwell
Jordan Highly Recommends
NOSTRADAMUS Astro-Readings
CLICK HERE to GET your READING
GET Jordan Maxwell's Original Videos